Find Chassis
To locate chassis in the system click the Find Chassis link from the Main Menu.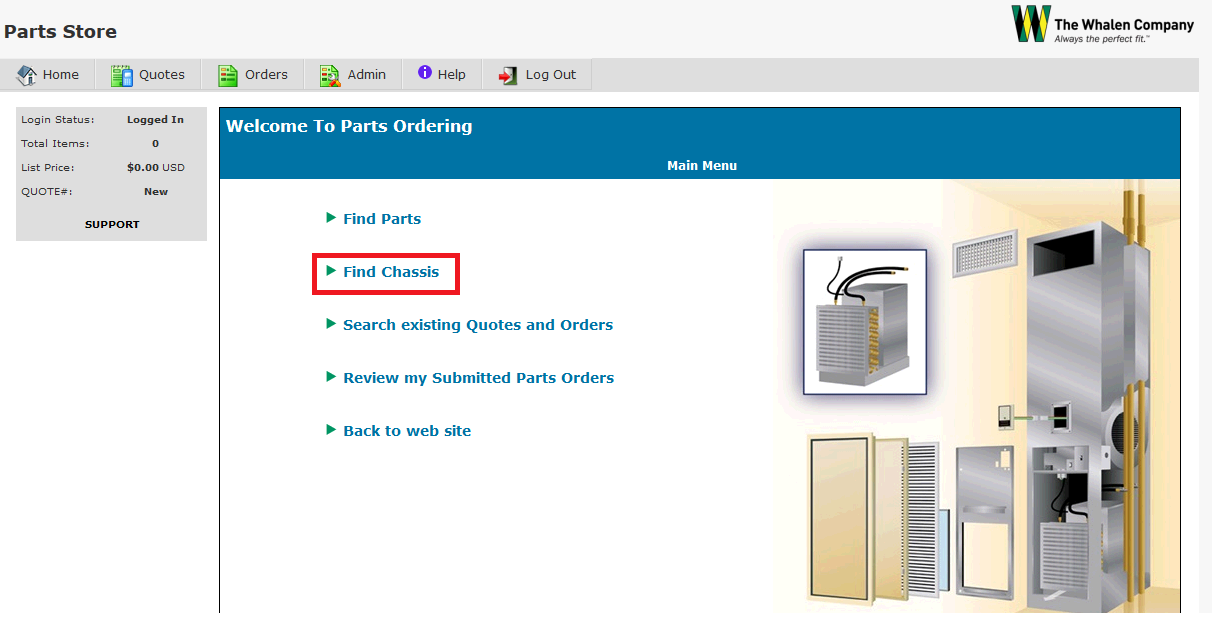 You will be redirected to the Parts Search page as shown in the figure below.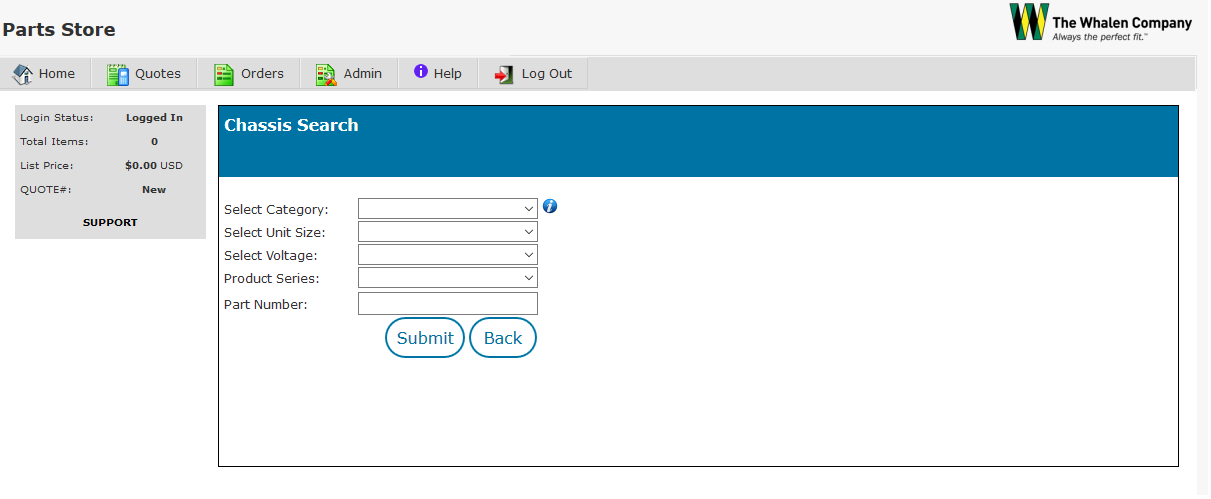 There are several ways to search for a part. You can search for parts using any of the following methods:
·Category
·Unit Size
·Voltage
·Product Series
·Part Number
Searching by Category
If you know the category of the item that you are searching for you may select it from the Select Category drop down list. You may select from any of the available options.
Once you have selected an option click the Submit button and the system will search for all the chassis that belong to the specific category you selected. See the figure below for a sample.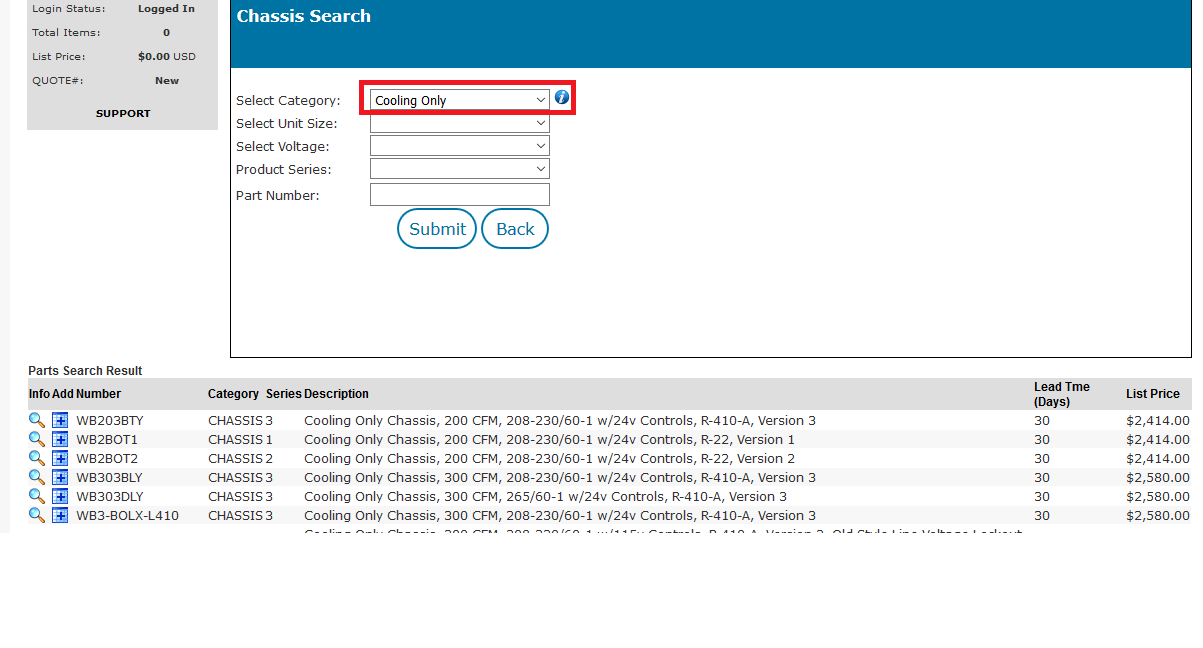 You may further refine your search by selecting any of the other parameters available. After selecting additional search criteria click the Submit button again to update the Parts Search Result portion of the screen.
Additional details regarding each item returned may be viewed by clicking the Info icon in the Parts Search Result grid as seen below. For more information about the information returned in the Parts Search Result grid please view the topic entitled Search Results.
Searching by Unit Size
You may also search the parts system for chassis if you know the unit size. To search by unit size select a size from the Select Unit Size drop down list box as shown in the figure below.

Be sure to click the Submit button at the bottom of the Chassis Search panel to update the Parts Search Results.
Searching by Voltage
The parts system may also be searched by selecting a voltage from the Select Voltage drop down list box. Choose one of the listed voltages and click the Submit button to refresh the Parts Search Results panel.

Searching by Product Series
Another method of searching the parts system is to search by Product Series. Select the appropriate series from the Product Series drop down list box and click Submit to update your results.

Searching by Part Number
The final option for searching on the Chassis Search page is to search the system by part number. You may enter a complete or partial part number in the Part Number text box. Do not use wild-card characters such as ? or * to search. In the following example the system will search for all parts that start with the part number of WA10

In addition