Approve User Account Requests
All users of the Whalen Parts Program must have a user account. User accounts uniquely identify the user to the system and allow Whalen to control the level of access to the system. One of the ways for a user to receive an account is for them to request one. This process is outlined in the topic Request a User Account. All account requests must be approved by a system administrator.
To approve an account the system administrator will login to the Whalen Parts Program and select New User Requests from the Admin menu.
A page showing all the outstanding user account requests will be displayed. If no user requests are pending you will see the following screen.

If there are outstanding user requests you will see a list of them as shown below.

To review the user account request click the magnifying glass icon

. This will redirect you to the User Account Request Approval page. The New User Default Settings section displays the default settings that the new user account will inherit during the creation process. If you wish to make changes to these settings click the Edit link at the bottom of the section. Once you have made any changes desired click the Update link.
These settings can also be modified after the user has been created. See the help topic Adding New Users for more details on changing user defaults.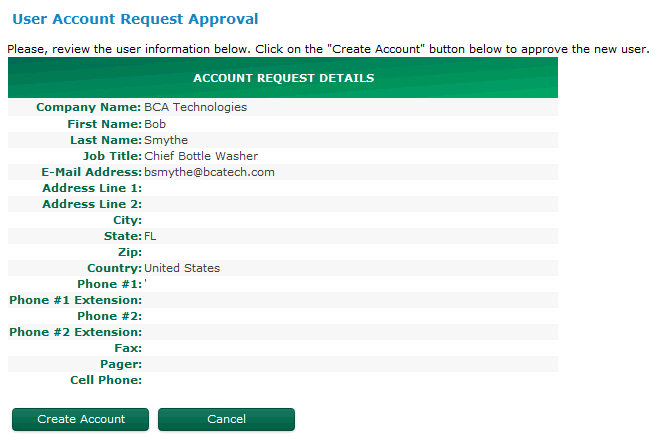 From here you can approve the account by click the

button. Clicking the

button returns you the Administration dashboard page.
If you wish to delete the user account request click the

icon next to the user account request on the Administration dashboard page. You will be asked to confirm the deletion of the user request.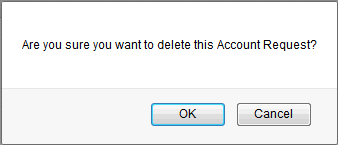 Click

the button to delete the user request. Click the

button to cancel the deletion request and return to the dashboard.